Check out all the events we are organizing in Domaine St. Gabriel Premises or the events and exhibitions we are attending and visit us there to taste our vast selection of organic wine.
Please note that in order to attend an event you must be of legal age. The only case, in which a person under age can attend an event is when accompanied their parent or legal caretaker. Thank you for your understanding.
Ghalboun International Festival
August 6, 21:00/ Tickets available at Ticketing Box Office
Ghalboun International festival is back this year! Mark your calendars for a spectacular live performance by
Michel Fadel
.
Club St. Gabriel Launching
On the opening night of Ghalboun International Festival and the launching of Club Domaine St. Gabriel, 8ème Art will perform a live show entitled "A Mediterranean Journey" with a gourmet dinner, winery tours and wine tasting.
During this evening, membership subscription will be open for the invitees.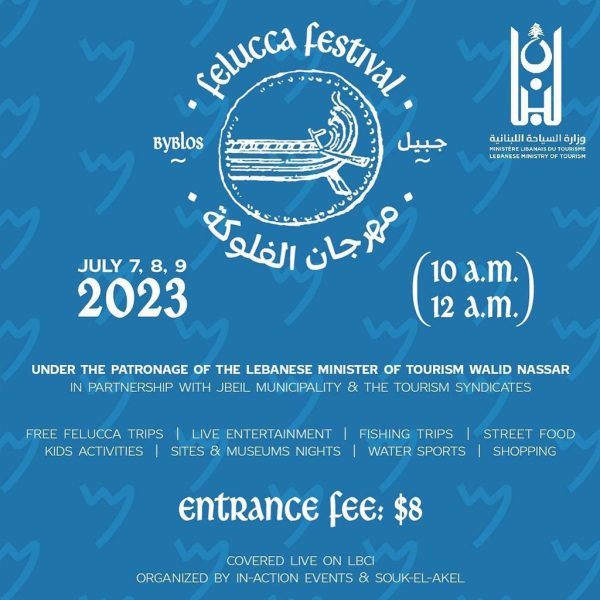 July 7, 8 &9 / $8 per Visitor
Experience the extraordinary Felucca Festival at Byblos Mina and enjoy free felucca trips, fishing trips, water sports activities with live entertainment and much more…
Join us for a truly remarkable event!
June 22, 23 & 24 / $8 per Visitor
Byblos en Blanc et Rosé is the most successful wine festival organized this summer taking place in Byblos Harbour. Domaine St. Gabriel has the pleasure to be part of this outstanding event.
Join our stand to taste our organic wine and know more about it.